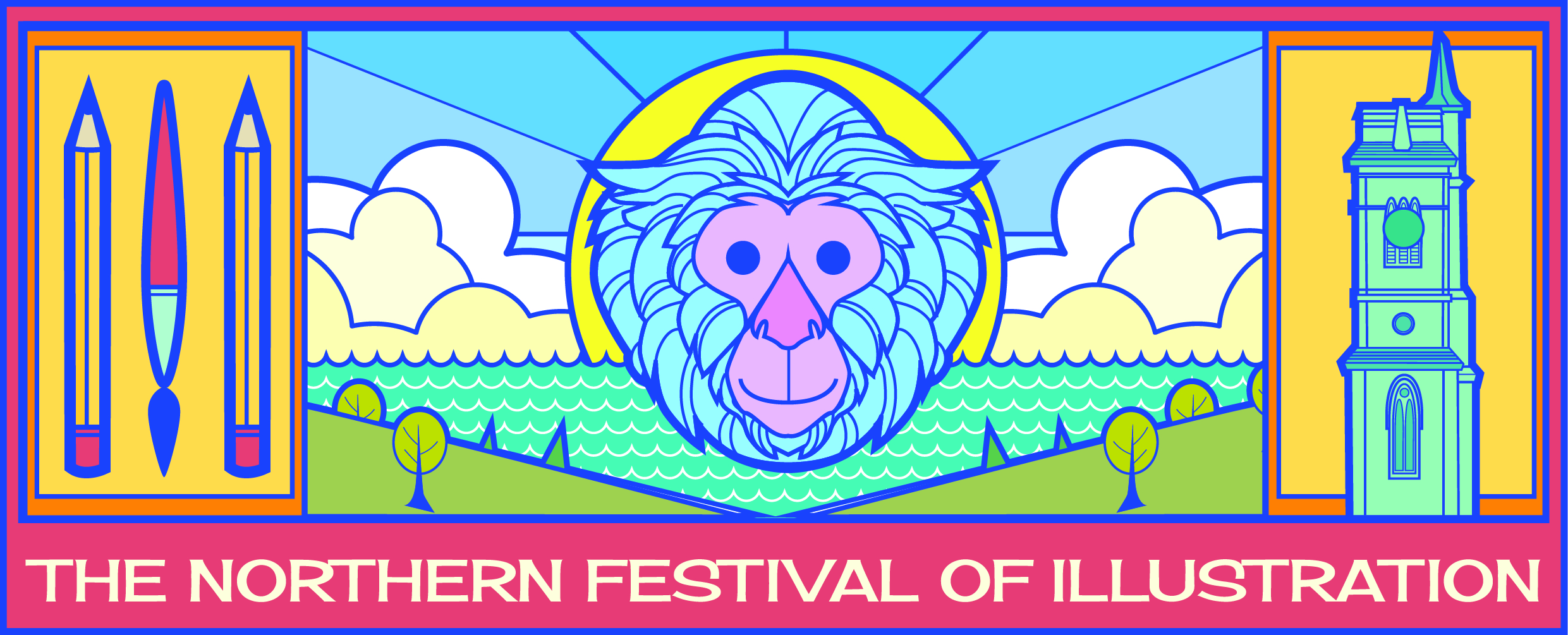 In partnership with The Northern Festival of Illustration we're delighted to welcome an Illustrator-in-Residence to Crossing the Tees.
Sara Gibbeson is a freelance Illustrator based in the North East of England. She has worked in various areas of illustration including children's books, fashion and editorial as well as delivering creative workshops within the local community.
Her work encompasses lively hand drawn imagery with subtle colour palettes and textures using both digital tools and traditional techniques. She is passionate about drawing people in everyday situations and using the humour she observes in life as inspiration to seek out energy and interest in both urban and natural settings.
Sara also enjoys her part time role managing a small, local charity that supports people with a learning disability and autism to make and keep friends. Using a variety of methods she uses her art and design background to find creative ways to share information and develop accessible resources to assist people to do ordinary things and overcome personal barriers.
As Illustrator-in-Residence, Sara will be sharing her talent with a series of hands-on illustration workshops in schools across the Tees Valley, plus she'll be appearing at a number of events to capture the essence of the Festival in illustration, so look out for her! Sara will also be working with Poet-in Residence, Lisette, on an illustrated poetry pamphlet for the Festival. We'll let you know when it's available!
The third Festival of Illustration is taking place from 1 June to 15 September 2019 when Hartlepool will once again be home to world-renowned illustrators, cartoonists and comic artists. We will go truly international in 2019 with the launch of The Northern Illustration Prize.
Organised by The Northern School of Art, this biennial event celebrates all aspects of illustration and features works by UK and international illustrators and includes a weekend symposium attracting some of the best known illustrators working today – including Chris Riddell, John McCrea (Batman and Spiderman) and Tom Hovey (GBBO illustrator).
YOU CAN FIND OUT MORE AT www.festivalofillustration.com