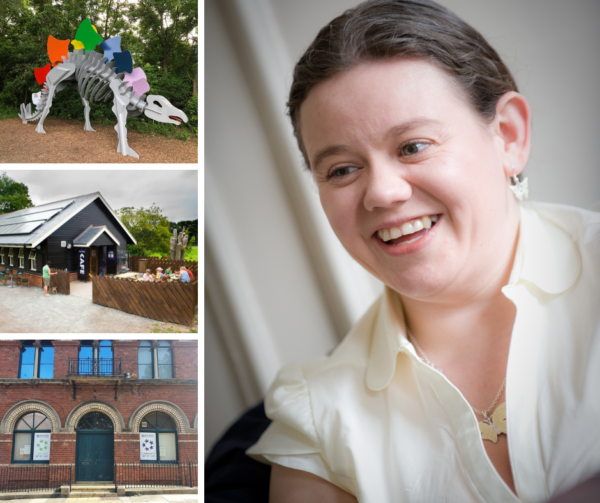 Cost: £5
Words Along the Way
Join prize-winning writer and walk leader Chrissie Robinson-Petrie, as she leads you on a trio of textual tours across the Tees Valley. Take in contrasting sights whilst listening to excerpts of texts from a selection of books that are available for loan from your local libraries. Immerse yourselves in the beautiful blend of book and backdrop.
Chrissie Robinson-Petrie is a prize-winning writer of poetry, prose and short plays. She has over ten years of experience running creative workshops and walks. Her latest short story, Gold Rush, won 1st prize in the Discover Brightwater short story competition 2022 and can be found in the Discover Brightwater anthology, published by Paper + Ink.
Participants aged under 18 are to be accompanied by an adult.
Monday 12 June
| 10.30am
|
Teessaurus Park, Middlesbrough
Wednesday 14 June
| 10.00am
|
Guisborough Forest and Walkway Visitor Centre
Friday 16 June
| 10.30am
|
Hartlepool Headland Library
Book Online: