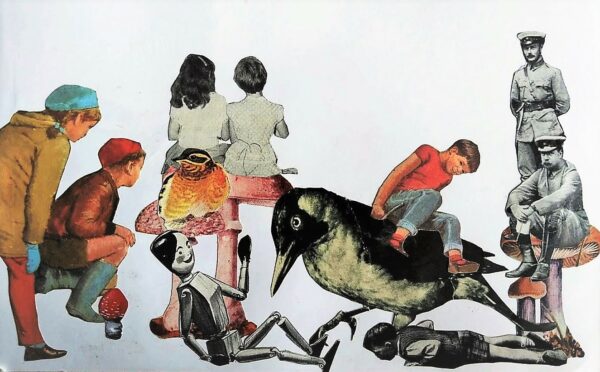 Cost: Free
Unfolding Stories Workshop with Suzie Devey
In this workshop, you will re-use vintage comics and storybooks (rescued from a journey to a landfill) to create new stories with collages and letter stamps. Invent a new story to be told as a handmade concertina book that folds and unfolds to tell your story in different ways. With local artist Suzie Devey, you can have fun discovering the art of collage as you make your own unique story to take home at the end of the day.
Suitable for all ages.
Please book a 1hr slot.
Thursday 15 June
| 10.00am
|
Marske Library
Thursday 15 June
| 11.00am
|
Marske Library
Thursday 15 June
| 12.00pm
|
Marske Library
Thursday 15 June
| 1.00pm
|
Marske Library
Thursday 15 June
| 2.00pm
|
Marske Library
Thursday 15 June
| 3.00pm
|
Marske Library
Saturday 17 June
| 9.00am
|
Cockerton Library
Saturday 17 June
| 10.00am
|
Cockerton Library
Saturday 17 June
| 11.00am
|
Cockerton Library
Saturday 17 June
| 12.00pm
|
Cockerton Library
Book Online: