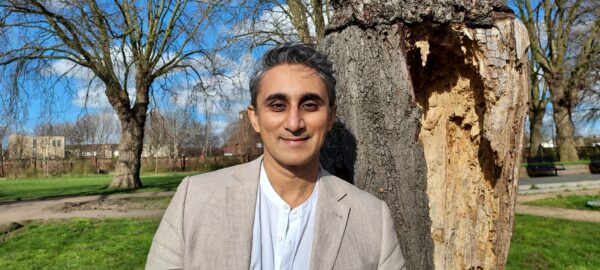 Cost: £5
Killing Gandhi, Dante's Divine Comedy, and the Billion Dollar Snake God
Bestselling crime fiction author Vaseem Khan takes us on an exhilarating journey from the last days of the Raj to the heart of modern India. Vaseem's Malabar House series is set in 1950s Bombay, just a few years after Indian independence, Gandhi's assassination, and the horrors of Partition, events Vaseem examines in this illuminating presentation. Vaseem's crime novels often include cryptic clues, and in this session, the audience will be challenged to solve a particularly fiendish puzzle – with a special prize to be won… The first book in the series, Midnight at Malabar House, won the Crime Writers Association Historical Dagger and was shortlisted for Theakston's Old Peculiar Crime Novel of the Year. The book introduced Inspector Persis Wadia, India's first female police detective, and her co-investigator, English forensic scientist Archie Blackfinch.
You can buy a copy of Midnight at Malabar House here.
You can buy a copy of The Lost Man of Bombay here.
You can buy a copy of The Dying Day here.
You can buy all of this years festival books from our official festival bookseller DRAKE the Bookshop.
Tuesday 13 June
| 6.30pm
|
Billingham Library
Book Online: