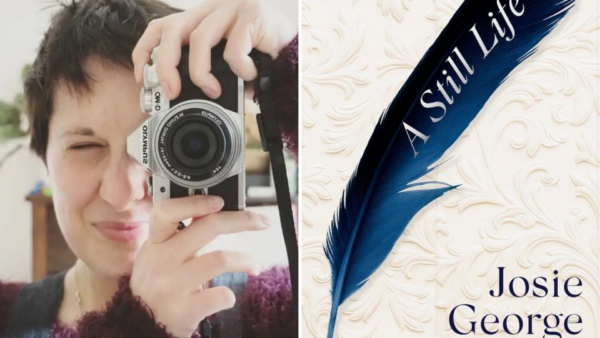 Cost: Pay what you decide: £3/£5/£8
Craftalong with Josie George
Zoom from the comfort of your own home or join our group of yarn-bombers at Hartlepool Library or our knitters at Ingleby Barwick Library as we meet writer, artist and craftivist Josie George.
She is the creator of 'Temperature Scarves', a knitting project that tracks climate change in rows of temperature-coded colours. Her memoir, A Still Life, gives us insight into her life as a chronically ill woman with a big heart and wide open eyes.
Josie will be interviewed by Teesside's own disability arts activist Lisette Auton.
You can buy copies of A Still Life from our official festival bookseller DRAKE the Bookshop.
Find the whole list of festival books here.
Sunday 12 June
| 11.15am
|
Zoom / Community Hub Central in Hartlepool / Ingleby Barwick Library
Book Online: