What happens when a man who has humour in his bones works in an intense job as a junior doctor? Along with experiencing 97 hour weeks, life and death decisions and a large amount of bodily fluids, for Adam Kay, it resulted in several diary entries written scrappily in secret. These notes eventually led to his book "This Is Going To Hurt: The Secret Diaries of a Junior Doctor" – a no-holds-barred account of his time on the medical front line.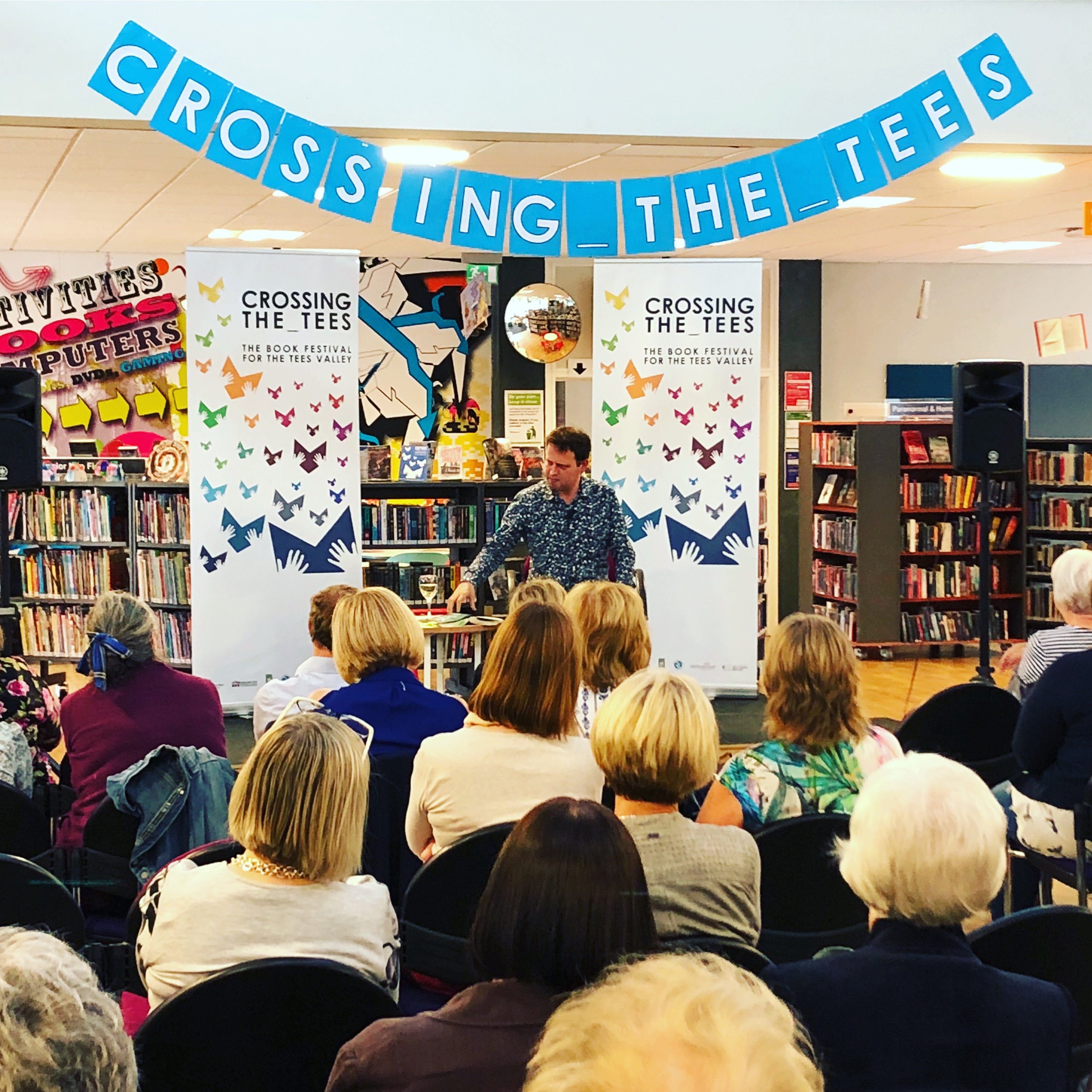 Billed by Stephen Fry as "painfully funny" and "something entirely good, entirely noble and entirely loveable," Kay has created a masterpiece which perfectly reflects the current zeitgeist of pressure on the ailing NHS and it's staff. With the event falling at the time of the NHS' 70th Birthday and the day Prime Minister Theresa May unveiled a £20bn spending boost for the service, discussions of the pressures faced by young doctors felt particularly pertinent.
Kay captivated the audience at  Stockton Library earlier this week as he spoke about his experiences – in turn hilarious, heartbreaking and horrifying  – whilst reading extracts directly from the book. The audience (including more than a few junior doctors) laughed, groaned and were moved by the diary entries that had begun their lives scribbled on scraps of paper in stolen moments. The witty and brilliant one-liners readers had become accustomed to came thick and fast as Kay, an award winning comedian as well as a former junior doctor, spoke animatedly of his time on hospital wards. He reads an extract, dated Wednesday 25 August 2010:
"An 85-year-old, long-stay gynae oncology patient broke our hearts on yesterday's ward round. She misses her late husband, her children have barely visited since she's been in hospital and she can't even have her usual whiskey nightcap in here. I decided to play Boy Scout, prescribed whiskey (50ml nightly) on her drug chart and gave the house officer £20 to get a bottle from the supermarket to pass on to the nursing staff, so they can fulfil the prescription on their drug round. This morning, the ward sister reports that the patient declined her drink because and I quote: "Jack Daniel's is fucking cat piss."
The final diary entry in the book was Kay's last as a junior doctor. He described being unable to face going back to work and added that he was dreading something bad happening all the time.  After leaving the profession, his diaries stayed in a drawer unread and unshared. But when his peers came under attack in 2015 when the conversation around contracts reached fever pitch, he decided his diaries demonstrated an important point. Speaking to Psychologies Magazine in 2017, he explained: "The government was promoting the message that the junior doctors were being greedy, which was a dagger to my heart, because they really weren't – they were worried about working conditions and patient safety", adding that his book presented an opportunity to change people's minds and educate the masses about the reality of being a doctor in the NHS today.
But for Kay, it was as much about humanising the profession as it was for backing up those facing the challenges of changing contracts. Through his diaries and his work on the book, he wanted to remind the public that doctors are humans too – and he has done exactly that. Kay's candid humour and honesty provide insight to the life of the doctor standing behind the desk, whose shift has gone over by two hours and who hasn't eaten for since noon, as a patient shouts at them for having to wait for an appointment.
Above all, This Is Going to Hurt reminds readers that as with most things in life, kindness is key.