Many parents would certainly argue that capturing the attention of one, let alone over 100 Year 9 students is no easy feat, but young adult author Julia Gray did just that when she attended Nunthorpe Academy last week to discuss her work as an author. Within minutes of beginning to discuss her novels Little Liar and The Other Life, Julia had the youngsters enthralled.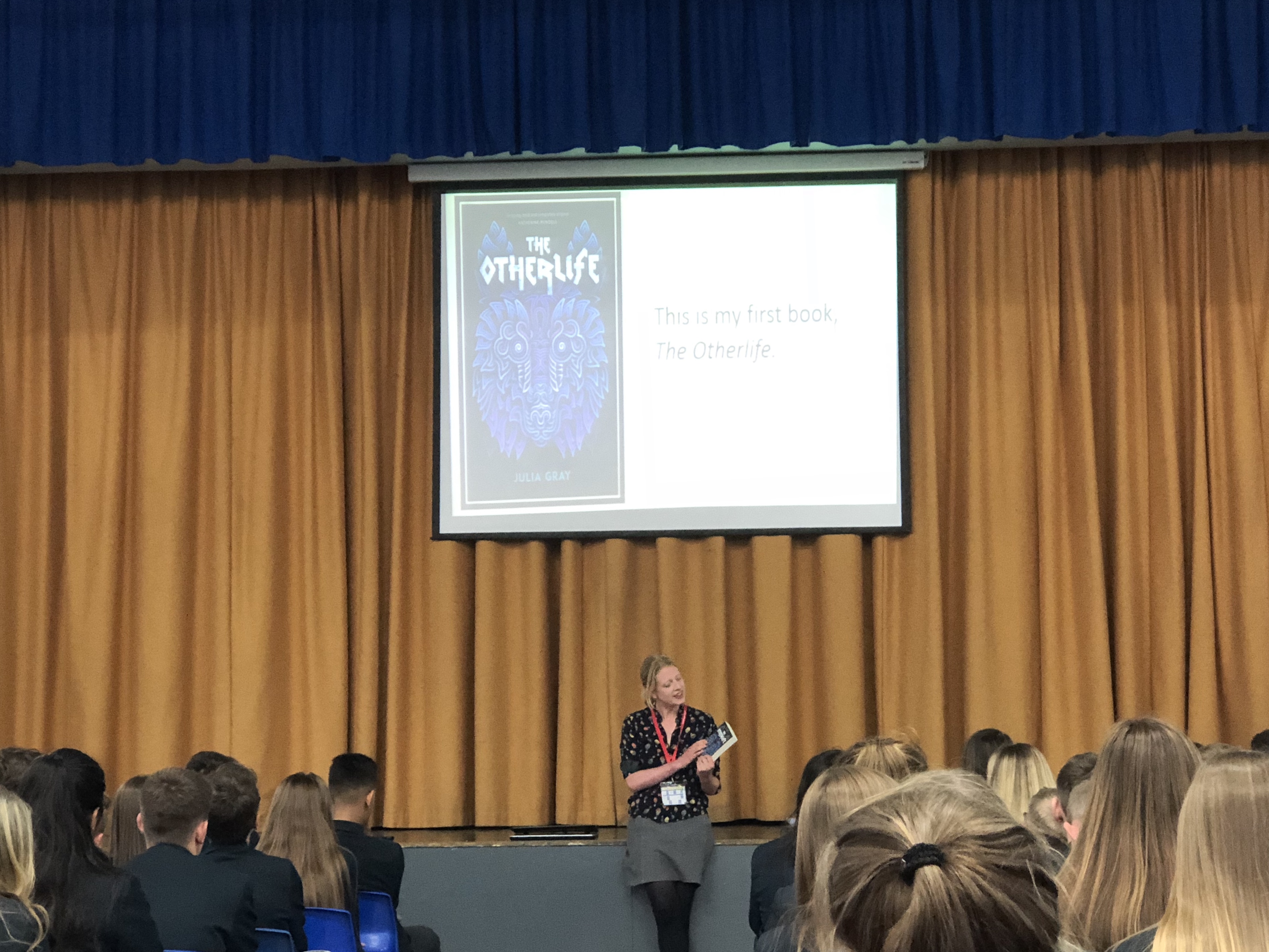 One thing that stood out most about Julia Gray was how easy it was for the young people to relate to her – and how attainable and realistic she made her role as a writer seem, without glossing over the nitty gritty hard work that's required to be a published author.
Gray spoke ardently about her newest novel, Little Liar, which was released last month, unravelling the key themes of friendship and teenage life, dusted with sprinkings of the supernatural. "The biggest story in this whole book is about friendship," Gray explained. "The main character, Nora, meets another girl from her school – Annabel. She really catches her attention because she's very eccentric, super confident and lives a fabulous life. Nora thinks Bel is one of the most exciting people she's ever met in her life."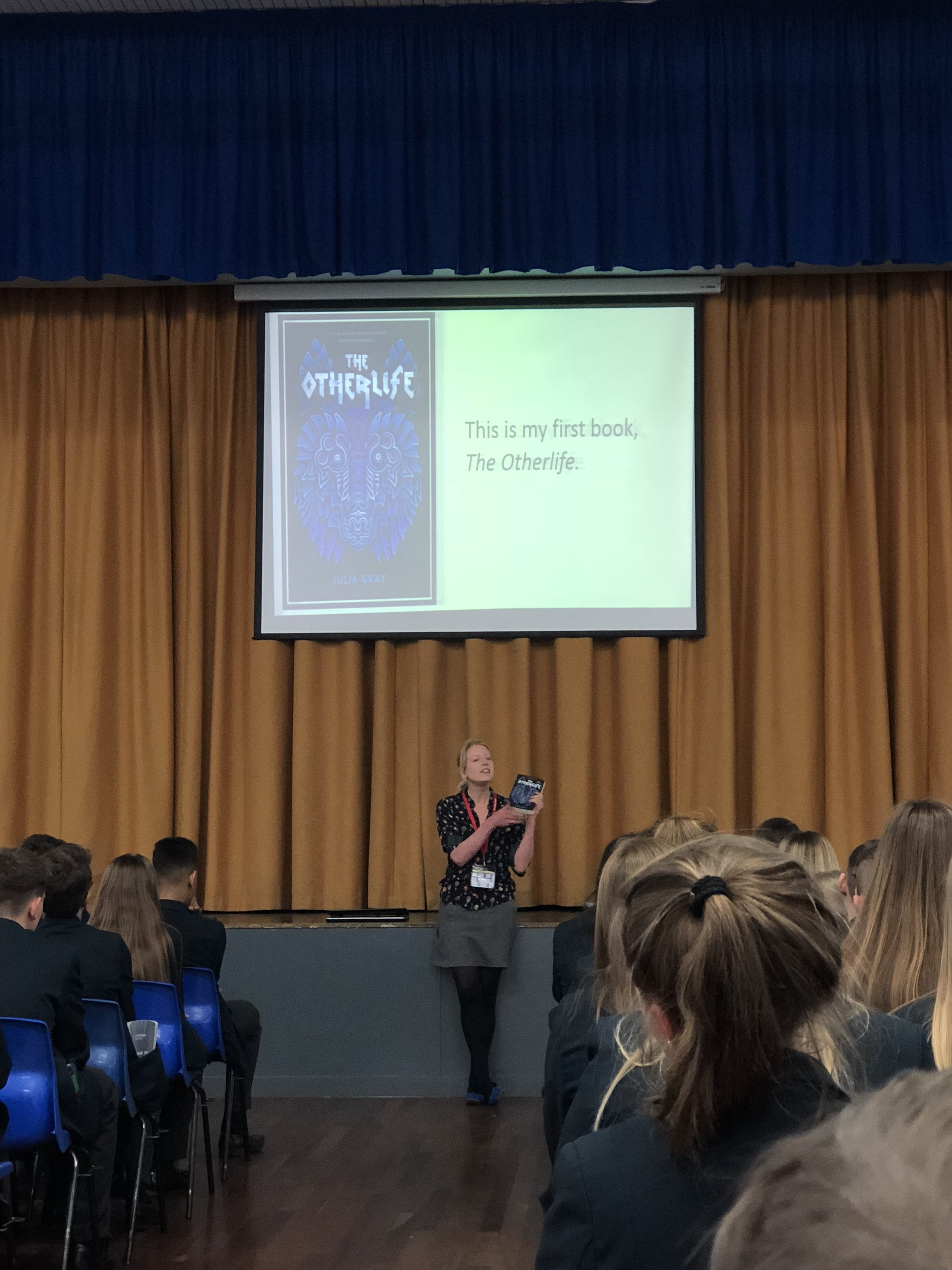 Gray continues: "They're similar in many ways – because they're talented and determined and they both tell lies. They have quite a risky and dangerous friendship. And I wanted to capture the intensities of the relationship."
But it's the supernatural with which Gray seems most comfortable. She told the audience: "I love a story that bridges the gap between the everyday world and the mythical, because it makes the reader question what's real and what's not. I'm not talking about high fantasy, I'm just talking about recognising things where you can't quite tell what's real." As a result, both Little Liar and The Otherlife are filled with references to Norse mythology.
While Little Liar concentrates on the relationship between two female characters, The Other Life explores the relationships between to male characters, Ben and Hobie. Ben, whilst dealing with a tumultuous home life finds he has a unique gift: he can see "The Other Life" – a violent, mythic place where gods and monsters roam. Hobie is desperate to be a part of it and will do anything he can to make that happen.
Despite the differences between the two novels, Gray explains that they are largely similar in many ways: "Both of my books are about friendship. Both are about choices. And both are supernatural too."
Gray added: "I really like narrators who aren't your typical heroes. I have a real soft spot for characters where you're on their side but you can see that they're making mistakes. These characters allow us to feel empathy in a way we wouldn't ordinarily – and it makes us think about how we would have reacted in the same situation."
But perhaps one of the most pertinent parts of Gray's talk to the students was the fact that while writing obviously comes naturally to the author, it hasn't always been a straightforward journey. She explained the process she experienced of writing was a winding road which took her to many places before she held her own book in her hands, but argued that perseverance was key to being a successful writer.
She explained: "I think writing looks really easy from the outside. But there are so many twists and turns that a book has to go through before it gets to a point where it's finished". Gray described how her parents experiences of the writing profession meant she was surrounded by people who "found great value in the written word" and "the idea that you can use the written world to change things" was fed to her from a young age.

"I always knew I wanted to write books. But it still took me until I was 34 to write a book and get it published".
Her closing statement to the youngsters was an encouraging nudge towards pursuing a career as an author. "Writing is a worthwhile career choice. And there are lots of different avenues that you can explore to make it work for you", while her realistic approach to criticism was endearing after hearing her own experiences of rejection: "If you really want to achieve something, it's really worth trying again. And try to hear the good things about the criticism other people give you."