If there's one thing Mick Herron knows, it's how to write a thriller that will have you on the edge of your seat. While we're sure he knows a lot more than just that, Herron, who is billed as "the John Le Carre of our generation", is certainly a pro at creating stories and characters to entice his readers.
We were joined by Herron at Stockton Central Library on Wednesday evening to discuss his body of work – from his standalone novels "Reconstruction", "This is What Happened" and "Nobody Walks" to his sprawling tales of spy life in the Slough House and Zoe Boehm series.
But before getting into the nitty gritty detail of his work on his novels, the author told the audience about his love for libraries and credited it for largely feeding his love of writing. He explained: "I've been a library user all my life. I love libraries. I've always been a borrower. Someone asked me if I minded people borrowing my books from libraries and it would be absolutely hypocritical of me if I did mind – because I borrow books."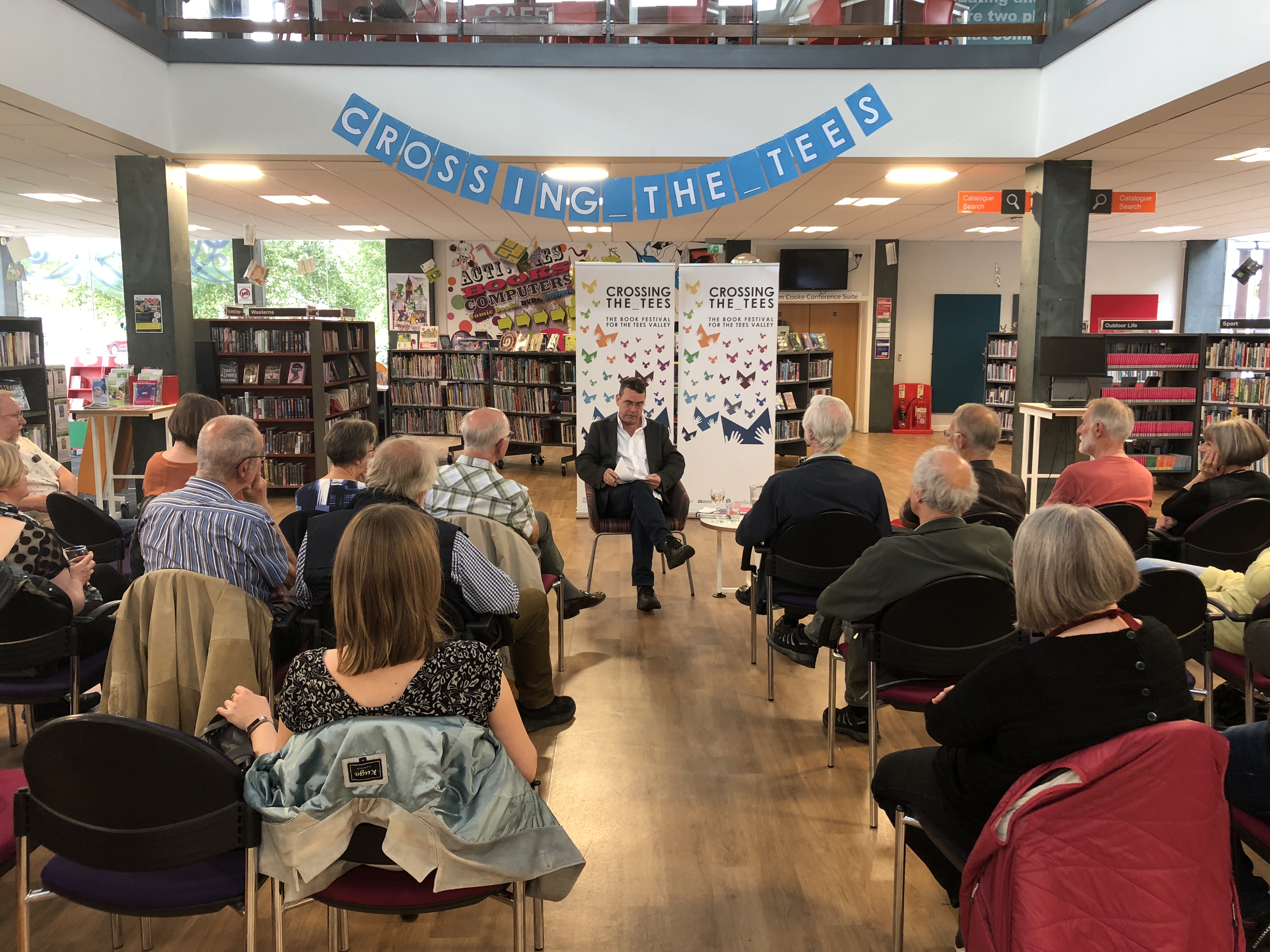 He added: "As a writer, I think it's the quantity you're reading, not the quality. All the writers I know have been avid readers. By and large most of the writers I know have been in libraries for most of their lives. Libraries offer an infinite syllabus because it's limited only by the imaginations of those who stock the shelves. It's a never-ending resource."
Herron explained that he grew up knowing he was going to be a writer. Born in Newcastle and educated at Balliol College in Oxford, the author began writing crime novels, but gradually moved into the thriller genre. His fourth published book, Smoke and Whispers, was the first he wrote about his hometown of Newcastle, but he explained: "I'd been away from it for a long time and I didn't feel like I could write about it as a native. I felt safest writing about it as a visitor." After writing Smoke and Whispers, Herron began moving away from crime and into the thriller genre. He became fixated on the idea of writing a novel about groups of people, examining the way these people interacted with one another. Thus came the birth of the Slough House series.
Based around a group of exiled spies who found themselves relegated to a communal building, a house where these people were going to go and "stop being a nuisance", Herron's idea was to examine how these people were taking the starring roles in the narrative of their own lives: "I wanted to have a bunch of characters all of whom thought they were the hero. They all thought they were the main character of the narrative, and therefore they'd be butting heads with each other".
From creating the concept of the series, Herron's attention moved to his characters. Describing his tendency to write quite rhythmically, it was the surname of one of the key characters that came to him first: "Part of creating character is giving them names. I knew that the first book would centre around a young man who was exiled to Slough House for reasons beyond his on making. And I knew that his surname was Cartwright. But I didn't know his first name."
He added: "The name eventually came on my commute between Oxford and London. I was standing there as the train went over the river. And I thought of the name River. But with the name came everything else. If he's called River, he must have had pretty flakey parents, because only flakey parents would name their child River. So I knew his mother was going to be an old hippy. But he needed someone who instilled in him the values to set him on his path to being a spy – and that person became his Grandfather."
Herron was brimming with accidental tips for budding writers as he described his own processes. He explained that as a rule, his idea for books stem from characters, or a set of characters and the plot follows, adding ruefully "Ideas in general – the ones that stop you in your tracks – they're rubbish. They never work out. The ideas that grow slowly in your mind are the ones that really work."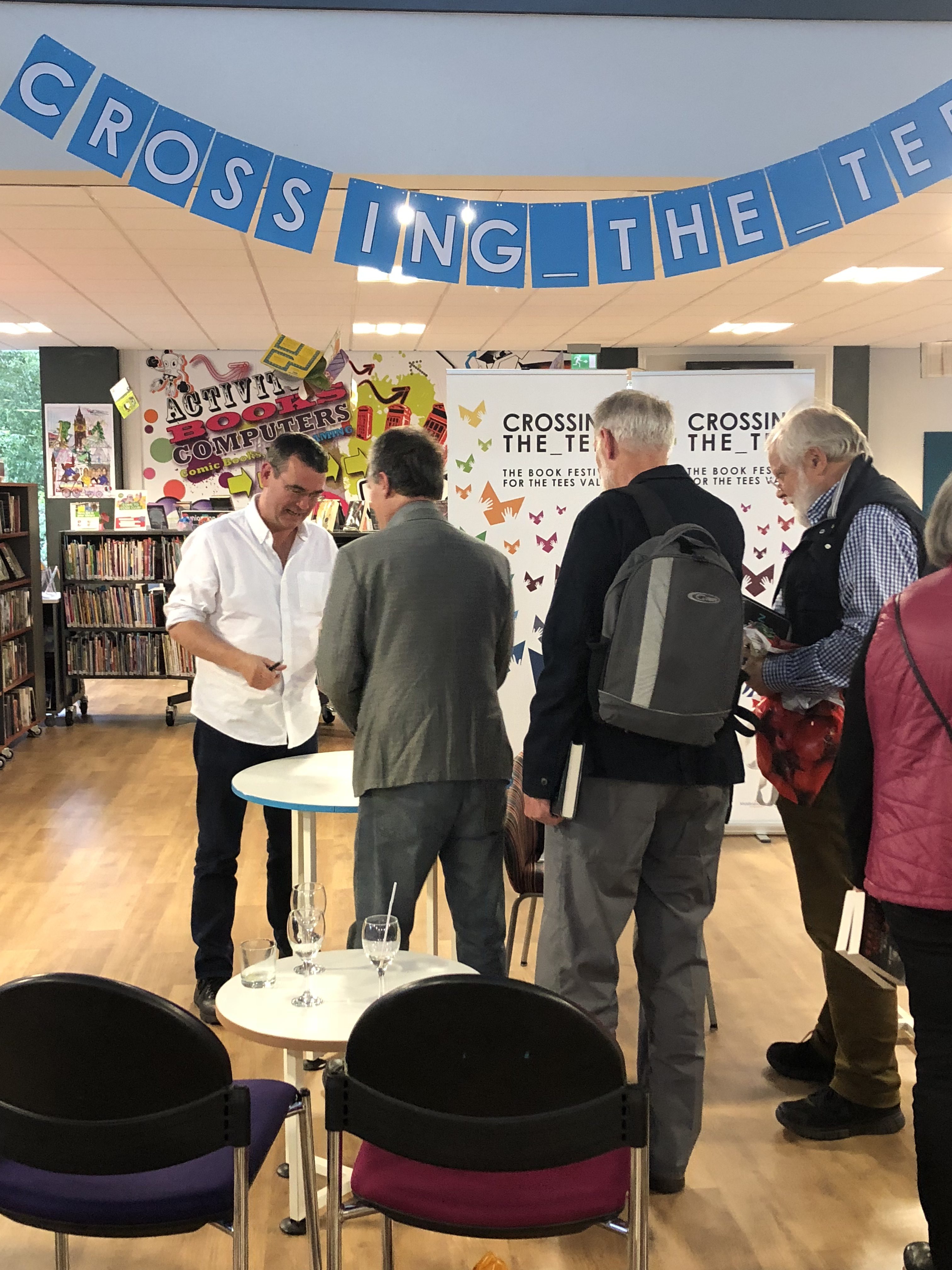 The audience remained as captivated by Herron himself throughout the evening as they have clearly been by his books over the years. Questions came thick and fast for the writer, as audiences inquired about characterisation, writing timelines, plot development and so much more. As audiences waited patiently for Herron to sign their books, the anticipation for whatever Herron will write next was almost palpable.