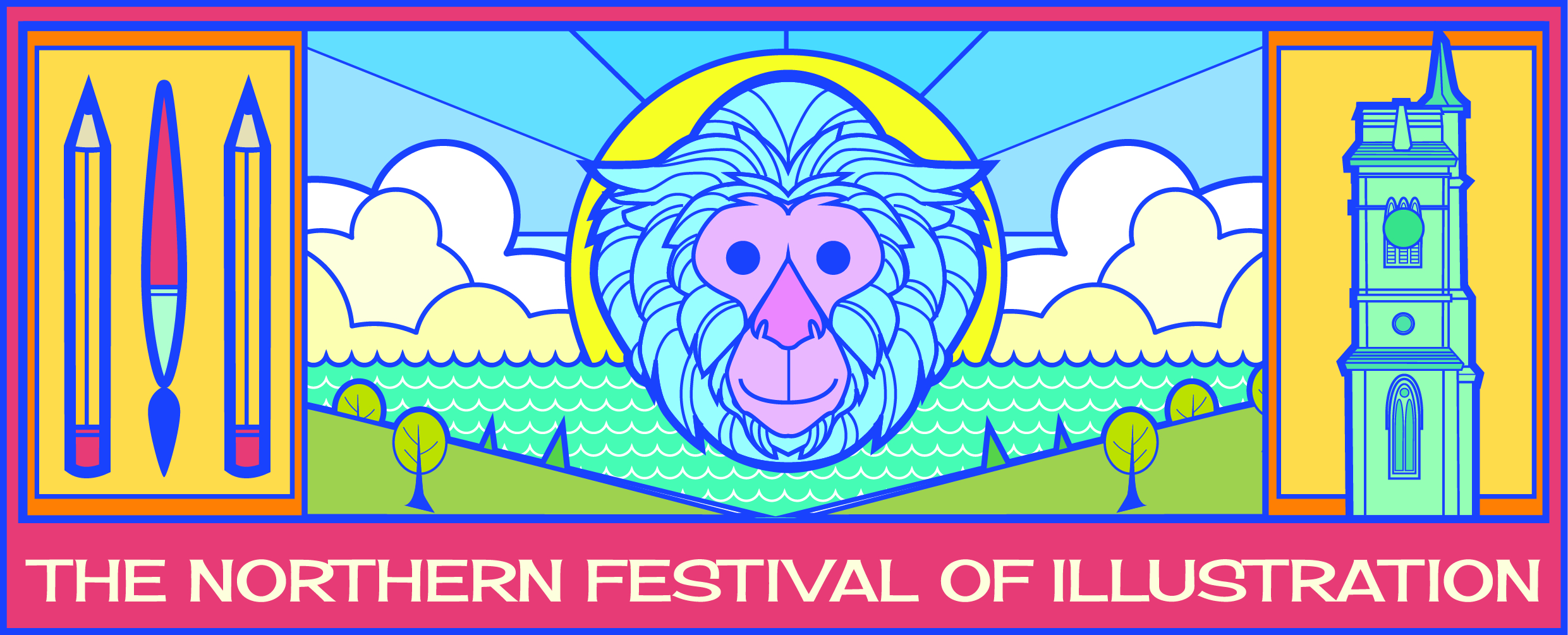 In partnership with The Northern Festival of Illustration we're delighted to welcome an Illustrator-in-Residence to Crossing the Tees. Details of illustration workshops, activities and 'meet the artist' opportunities will be revealed on our website and social media, so be sure to look out for that. A published booklet of work by the poet and illustrator will be available to borrow or buy from any of our libraries.
The third Festival of Illustration is taking place from 1 June to 15 September 2019 when Hartlepool will once again be home to world-renowned illustrators, cartoonists and comic artists. We will go truly international in 2019 with the launch of The Northern Illustration Prize.
Organised by The Northern School of Art, this biennial event celebrates all aspects of illustration and features works by UK and international illustrators and includes a weekend symposium attracting some of the best known illustrators working today – including Chris Riddell, John McCrea (Batman and Spiderman) and Tom Hovey (GBBO illustrator).
YOU CAN FIND OUT MORE AT www.festivalofillustration.com